The SCNA had another great event.  This time we teamed up with The Gathering and we hosted a Festival at the State Center site itself!  Read about it here.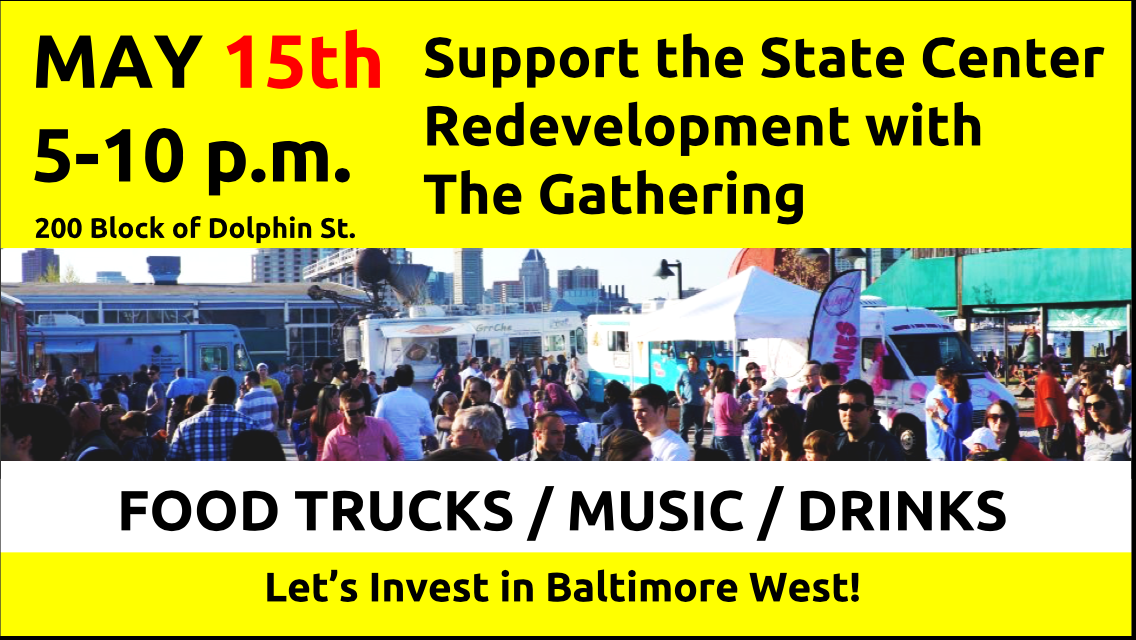 We remain steadfast in our support of State Center redevelopment, the jobs it represents, and other investments in the area. The State Center project is needed more than ever. It is ready to go and is vital to the Baltimore communities of the West Side where we are committed to seeing positive investment and growth.
We'll let you know when our next event is!
——-
UPDATE: Success!!  Thanks to you!
The day before the happy hour on 26 March 2015, Sen Pugh stated that she "absolutely" supports State Center Redevelopment. We are eager to hear more about her support and her actions to ensure moving ahead expeditiously. We know her schedule is full right now, but we did invite her to join us at the Happy Hour to Support State Center Redevelopment.  Although she wasn't able to attend – so many people from the community did!  It was great to see you all there, to hear about your ideas for the redevelopment of State Center, as well as ideas to #GrowBaltimore and #GrowMaryland.  This is a community effort, and one that will benefit us all.  We cannot wait to see you again!
——-
The State Center Neighborhood Alliance is working to put on a series of events to support, educate and advocate for State Center Redevelopment!
Our first event is a Happy Hour at Ryleigh's Oyster in Mt Vernon.
Date: Thursday, 26 Mar 2015
Time: 5:30 to 8:30 pm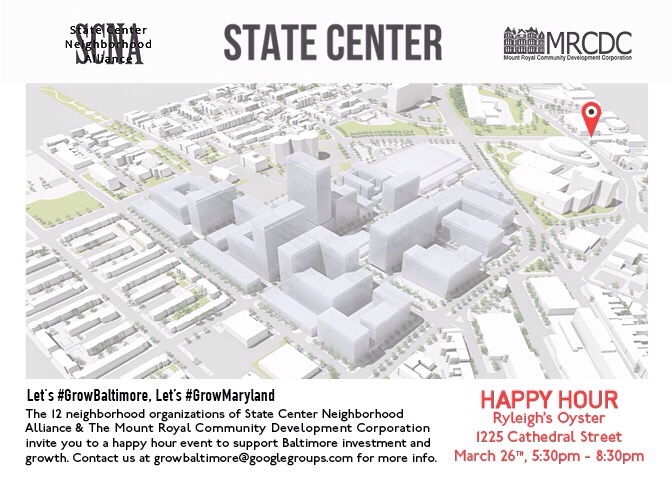 Here are additional ways to receive updates:
1. Join the SCNA Facebook Group.
2. Join & Share the Happy Hour Facebook event, and spread the word.
3. RSVP on EventBrite.
We hope to see you all there! Let's #GrowBaltimore, Let's #GrowMaryland!