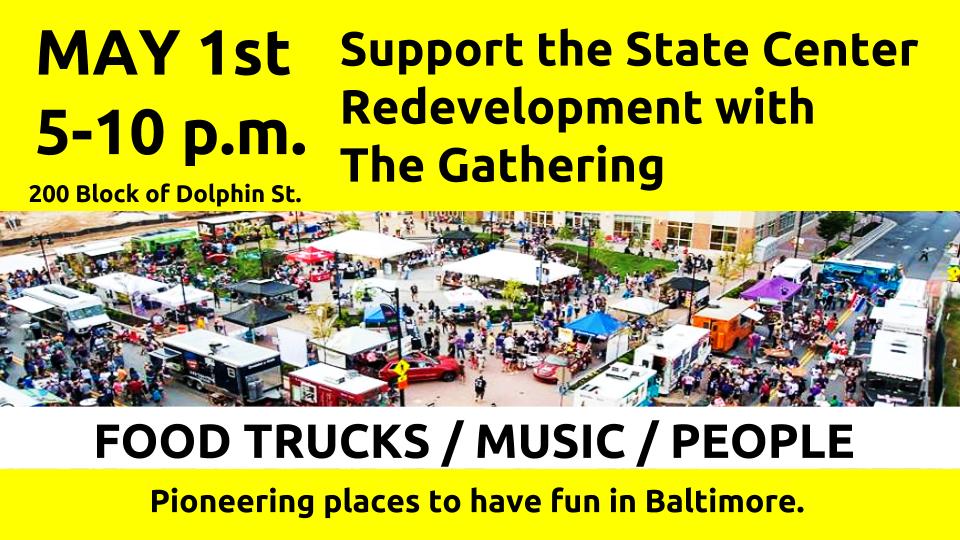 Supporters of State Center Redevelopment!
As promised, we are hosting another event to raise awareness about State Center Redevelopment and to highlight the enormous positive impact this project would have in Baltimore.
This time we are teaming with The Gathering to throw an amazing festival at the State Center site itself.  Get ready for food trucks, music and libations – Come join us to see what a wonderful, vibrant place State Center can be!  We're pioneering places to have fun in the city we love.
Admission is free; $3 suggested donation.  RSVP here!
Interested in helping?  Contact us at president@setonhill.org